DARKLY Gaming Network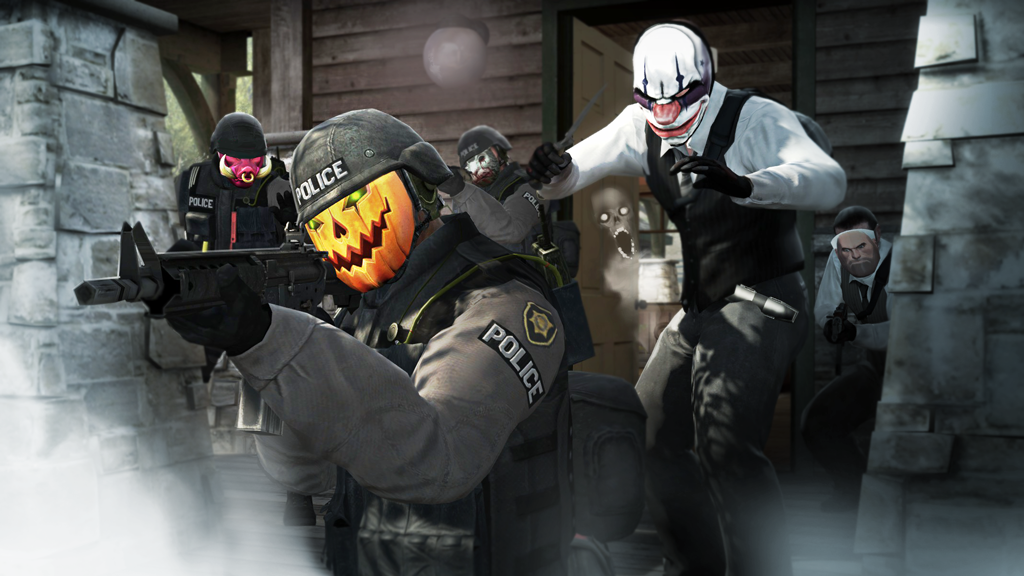 Release Notes for 10/22/2014
22 OCT 2014 -
[HAPPY HALLOWEEN]
– In game characters are now celebrating the spooky season with masks.
– The spirits of fallen friends have again risen to haunt player death cameras (they show up in the world during death/freeze cameras in game).
– When there's no more room in Chicken Hell….
– Added convar sv_holiday_mode (set to 0 on the server to disable holiday festivities).
[MISC]
– Fixed radius damage from...
Ok guys, with the good news of us moving our servers to a new host, with no lag and better performance, comes the bad news: the cost involved in this transition.
The donation goal
for the month of October
was revised from the usual $250 to a steep $600 and I will explain why. Our current Toronto Host requires a 30 day notice for cancellations, and as a result we are stuck paying $250 for the month of November even tho we will not be using the server.
The remaining $350 is to cover the costs of the Chicago servers for this month and to raise for next month's bill. So in short, we are paying for both Chicago and Toronto servers...
To address our nearly year-old lag and subpar performance issues, we have chosen to change server hosts. This will firstly effect CS:GO with Team Fortress 2 Trades changing at a later date.
While the old server remains operational, it has all but been killed by the new, smooth as my balls 128 tick server. We suggest changing your Toronto Darkly favorite in your game browser to reflect the new IP address.
Toronto Darkly | NO AWP/AUTO + FF ON | 128 tick | darkly.ca
216.52.143.77:27015
​
Our initial performance tests have been incredible so far, but we do intent on upgrading even further over the Canadian...

DARKLY would like to thank all those who donated for the month of August. Your generous donations give everyone in the community a place to play. You guys are the best:

$29.00 USD - Love the server, keep up the good work guys.
Donation by: Equivocator, Tuesday at 9:21 PM
If you haven't noticed, the forum is Brains/Spinny. We have upgraded to the latest forum software, something we were weary about doing, and now you know why. It broke the last theme (we
could
buy it again) and most plugins, so here we are.
There is a lot that needs fixing and tweaking, so please excuse any excessive AIDS for the next few days.
Checklist to treat AIDS:
Maybe bring back option for updated version of last theme as an option to users

Modify this Dark theme, add the Light version as an option to users
Fix that ugly ass front page portal
Get...